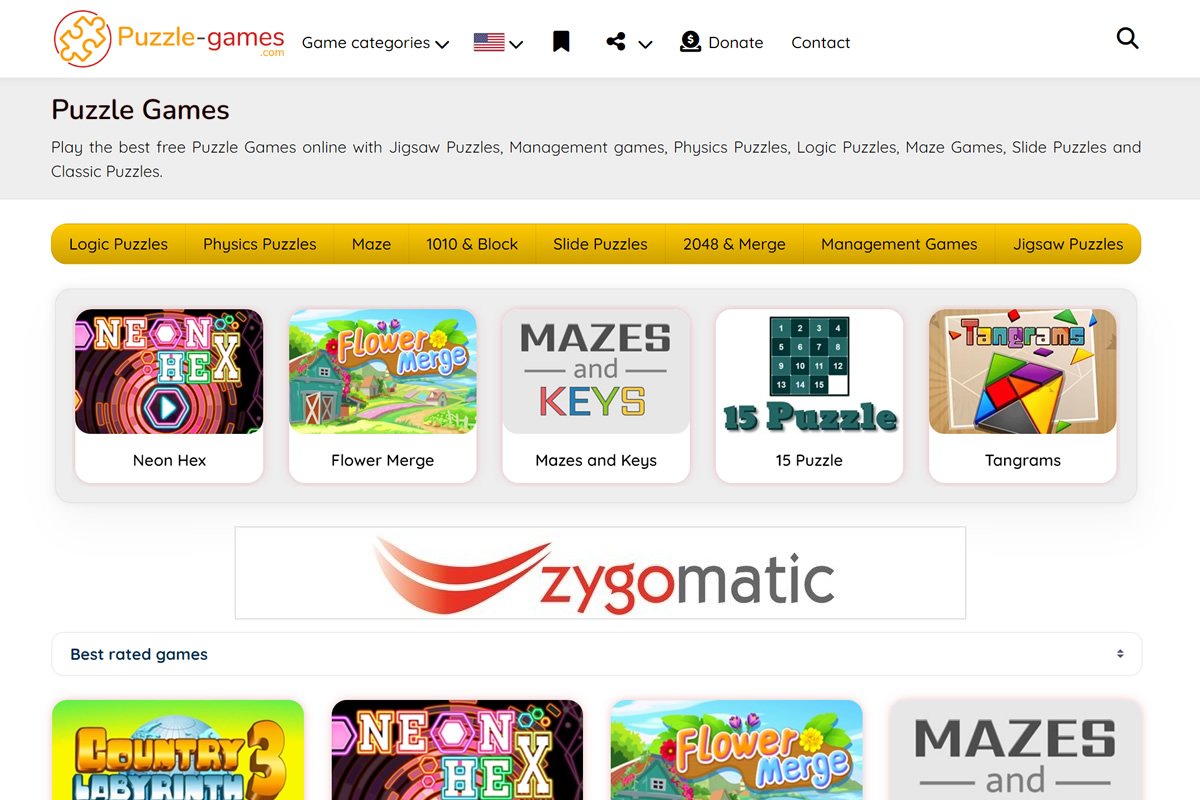 Puzzle Games
Zygomatic has collected the best free online Puzzle games on Puzzle-games.com.
Games on this Puzzle-games.com include: Logic Puzzles, Physics Puzzels, Maze Games, 1010 and block games, Slide Puzzles, 2048 and Merge Games, Management Games and Jigsaw Puzzles.
. Zygomatic develops and publishes on a regular basis new Mind and Brain Games for this site.
---
Web address
Coding
WebGear