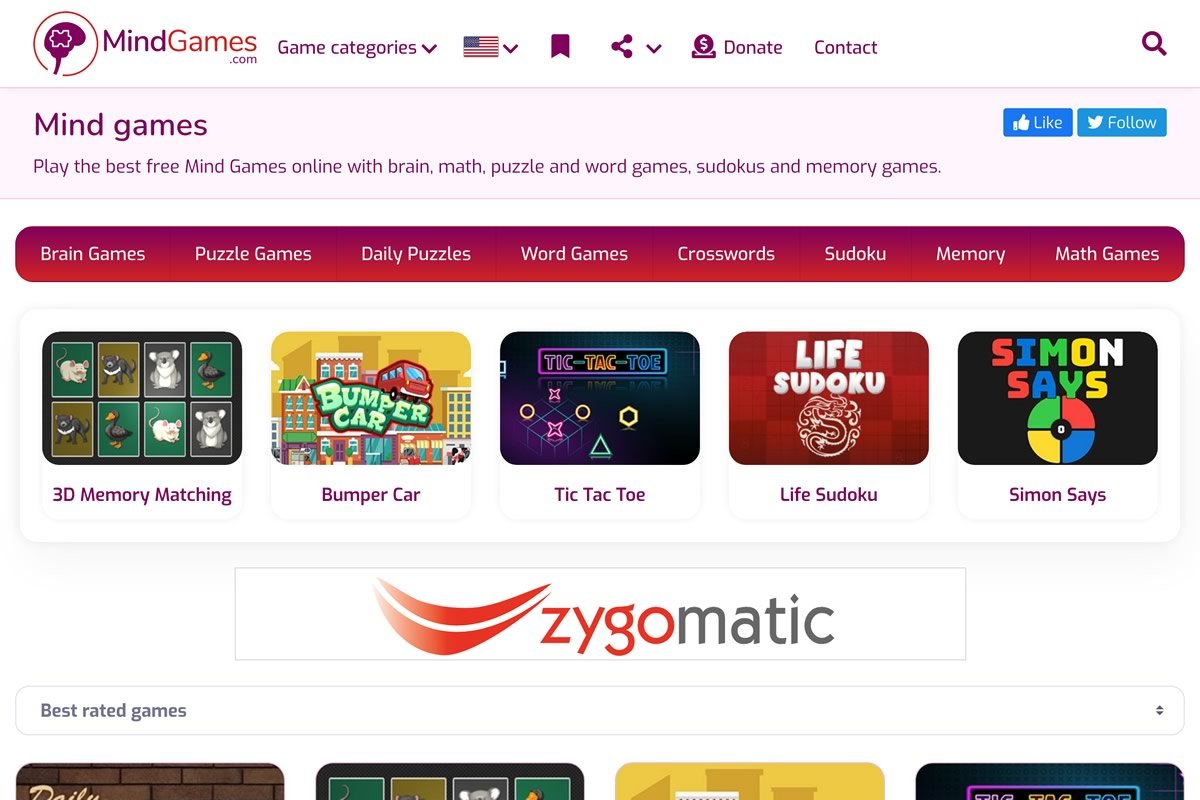 Mind, Brain and Puzzle Games
Zygomatic has collected the best free online Mind, Puzzle and Brain games on MindGames.com.
Games on this Mindgames.com include Math Games, Memory Games, Sudoku Puzzles, Puzzle Games, Crosswords and Brain Games. Zygomatic develops and publishes on a regular basis new Mind and Brain Games for this site.
---
Web address
Audience
~ 207,000 unique visitors per month
Coding
WebGear
---